Wall Street traders are ratcheting up the odds that the Federal Reserve lifts interest rates for the 11th straight time in June amid ongoing signs of inflationary pressures in the U.S. economy.
Traders are now pricing in a 52.8% chance of another quarter-percentage point increase during the Fed's June 13-14 meeting — a significant rise from just one day ago, when 36.4% projected another hike, according to the CME Group's FedWatch tool. 
The jump came one day after minutes from the Fed's May meeting indicated that central bank officials are divided on whether additional interest rate hikes are needed to lower chronically high inflation. 
FED PRESIDENTS SIGNAL MORE INTEREST RATE HIKES NEEDED TO COOL INFLATION
"Several participants noted that if the economy evolved along the lines of their current outlooks, then further policy firming after this meeting may not be necessary," minutes from the U.S. central bank's May 2-3 meeting said.
At the same time, "some" policymakers noted that chronic inflation means "additional policy firming would likely be warranted at future meetings." In Fed vernacular, "several" typically implies more than "some." 
WHO WOULD BE HIT THE HARDEST BY A US DEBT DEFAULT?
Despite the division over future rate hikes, officials unanimously agreed at the meeting to lift the federal funds rate for the 10th straight time to a range of 5% to 5.25%, the highest since 2007.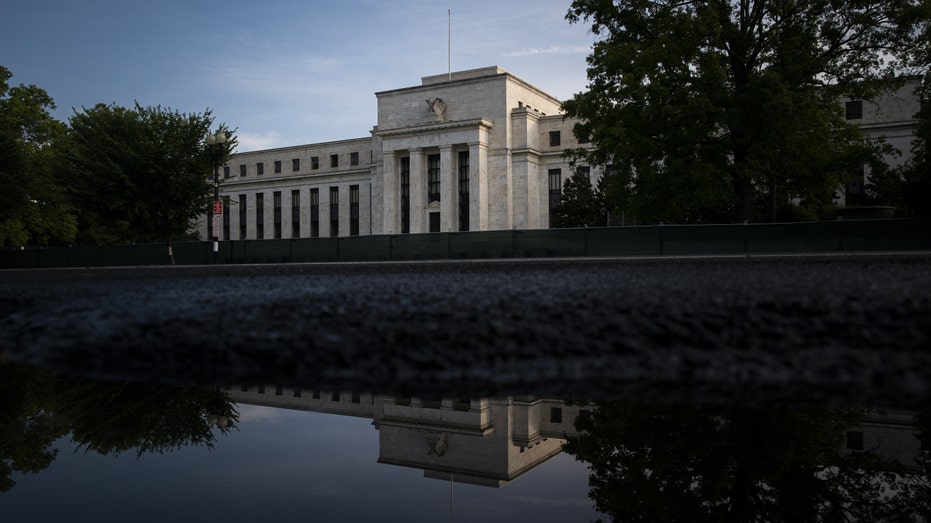 Policymakers also removed a key phrase from its post-meeting statement that indicated "additional policy firming may be appropriate" at coming meetings and stressed they will rely on economic data releases for any future policy shifts.
"Participants generally expressed uncertainty about how much more policy tightening may be appropriate," the minutes said. "Many participants focused on the need to retain optionality after this meeting."
Although inflation has eased from a peak of 9.1%, it remains about more than double the pre-pandemic average and well above the Fed's 2% target rate. On top of that, the labor market remains uncomfortably tight, with unemployment recently falling to 3.4% — the lowest rate since 1969 — despite the slew of rate increases and ongoing strains within the banking sector. 
"Nearly all of the Fed officials have acknowledged that inflation remains too high," said Quincy Krosby, chief global strategist for LPL Financial. "Many officials are suggesting, however, that another rate hike may be needed to finally quell inflationary pressures that remain in the economy."
Read the full article here