Exchange-traded funds or ETFs are baskets of securities that investors can buy and sell on a stock exchange. ETFs can also offer investors tax benefits, lower risk, and diversification in their portfolios. 
To reach your investment goals, experts weigh to recommend what percentage of ETFs should be within your portfolio.
Why are ETFs a good choice to be part of a portfolio?
Experts say ETFs are appealing to all types of investors.
"ETFs cover pretty much any asset class or strategy type an investor could want," says Bryan Armour, director of passive strategies research for North America at Morningstar. "The best ETFs offer broadly diversified exposure at a low cost. This applies to everything from broad market index strategies to actively managed small cap value."
TRENDING IN THE MARKETS: ETFS LED BY WOMEN, FOCUSED ON WOMEN
Furthermore, he says the proliferation of actively managed ETFs has resulted in solid active and passive options in nearly every corner of the market, making ETFs a one-stop shop as an investment vehicle.
"ETFs should make up as much of a portfolio as possible, all else equal. Funds take advantage of the only free lunch on Wall Street – diversification – which gives them an advantage over holding individual stocks," he says. 
Are there certain factors that influence the percentages?
Investors may hold company stock or options, and ETFs aren't prominent in employer-sponsored plans, Armour says.
"Some of the benefits of ETFs is lost in tax-advantaged accounts. So, ETFs are unlikely to fill an entire portfolio. But their cost and tax advantages should make them a priority for investors," he explains.
Understand the tax benefits of ETFs
Tim Courtney, chief investment officer at Exencial Wealth Advisors, tells FOX Business that there are a lot of ways to bundle stocks together, and ETFs are a special kind of wrapper because it has unique rules, specifically tax rules, that give them some advantages.
"If you're investing in a taxable account (i.e. not in a retirement account), in terms of owning stock ETFs, your portfolio should probably make up close to one hundred percent," Courtney says. "These are likely the best wrapper to use because generally, the most commonly-used ETFs do not pay out capital gain distributions."
In addition, there is a certain tax ruling an ETF structure has that does not get extended to other fund wrappers like mutual funds, SMAs and limited partnerships, he says.
For retirement accounts, Courtney says that ETFs can still make sense but the tax benefit goes away.
"A good rule of thumb is to have somewhere between twenty to fifty percent in an IRA, because an advantage they still have over other wrappers is that they are easy to trade, most of the time free, and when you are rebalancing inside of an IRA, it can be done quickly," Courtney adds.
Ticker
Security
Last
Change
Change %
SPY
SPDR S&P 500 ETF
413.12
-3.59
-0.86%
S&P'S SPY ETF, BORN FROM 1987 CRASH, HITS MONSTER STATUS
Why allocation should depend on the type of investor
ETFs may be a low-cost alternative to creating an investment portfolio.
"The amount of ETFs in a portfolio depends on what kind of investor you are, what your financial goals are, and what tools are utilized with your financial plan," says Robert Conzo, CEO and managing director at The Wealth Alliance. "A newer investor with a modest portfolio may like the ease at which to acquire ETFs (trades like an equity) and the low-cost aspect of the investment. ETFs can provide an easy way to be diversified and as such, the investor may want to have 75% or more of the portfolio in ETFs."
To that end, Conzo says a more sophisticated investor may have additional needs.
"Tax-loss harvesting, active management and transparency of investments are some aspects of the portfolio that are required," he continues. "In this case, ETFs can be used in a more targeted way for a sleeve of the overall investment portfolio."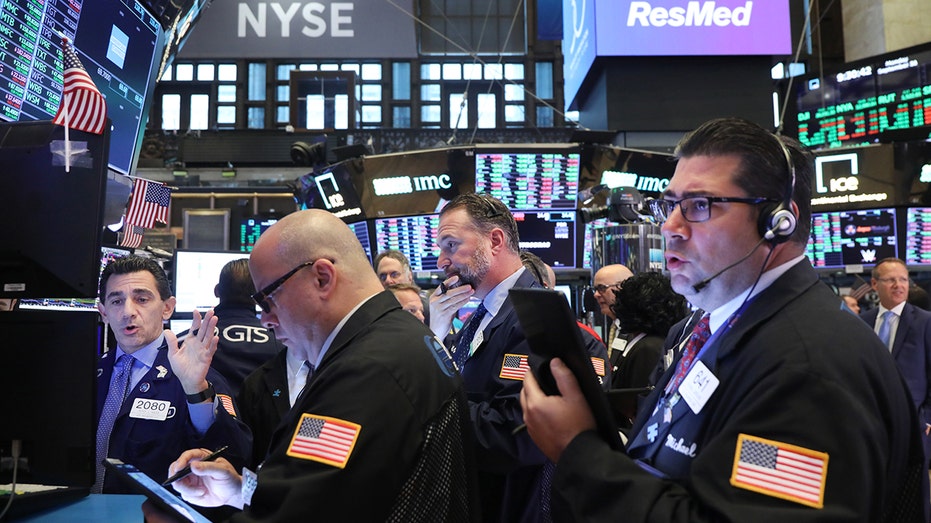 CLICK HERE TO GET THE FOX BUSINESS APP
According to Conzo, an example of this may be an investor who wants exposure to a specific sector, which may require detailed analysis for specific stock selection.
"Since ETFs are typically passive management, the ability to accomplish this goal could be limited. For this investor, a smaller allocation to ETFs may be warranted: e.g.10%-25% in ETFs," he says.
The bottom line, says Conzo, is that ETFs can be a low-cost alternative and an essential part of an investment portfolio or not.
"As with many financial planning questions, the answer to this is – it depends."
Read the full article here