Taylor O'Neil, CEO of Richard's Rainwater, has been teaming up with breweries around the country to harvest and bottle rainwater.
The chief executive, who took over in 2017, is trying to make access to clean, local drinking water available to the masses, and he contends "rainwater is actually the cleanest source of drinking water that exists." 
Just last month, Richard's Rainwater, the only nationally distributed bottled rainwater beverage on the market, opened the nation's largest potable rainwater collection site in partnership with Faubourg Brewing Co. in New Orleans.
MCDONALD'S TESTING A NEW STRAWLESS LID, DIVIDING SOCIAL MEDIA USERS
It marks the second of many partnerships yet to come, according to O'Neil. 
"Our mission is to harvest rain in as many communities as we can to make water local and renewable at those collection sites and utilize what we believe is the most precious resource," O'Neil told FOX Business. 
In 1994, the company's founder, Richard Heinichen, installed a rain collection system in his Texas home for his family and neighbors after being fed up with his water options. 
He was "a hippie trying to figure out what was possible," according to O'Neil. 
Eight years later, Richard's Rainwater became the first company in the U.S. to receive licensing to bottle and distribute rainwater. After getting approval, Heinichen started selling the system to others in the Austin area who "shared his view of the world," according to O'Neil. 
CULVER'S RESTAURANTS SWITCHING FROM PEPSI TO COCA-COLA, UPSETTING FANS
In 2018, the company landed its first partnership with a Lazy Magnolia brewery in Kiln, Mississippi, to bring ethically sourced bottled rainwater to more consumers. 
How the treatment process works
The treatment process is what sets it apart from competitors. According to O'Neil, the company uses a zero-waste and chlorine-free system. 
The first .2 inches of water from every rainfall is never collected and instead goes straight into the brewery's existing stormwater management system.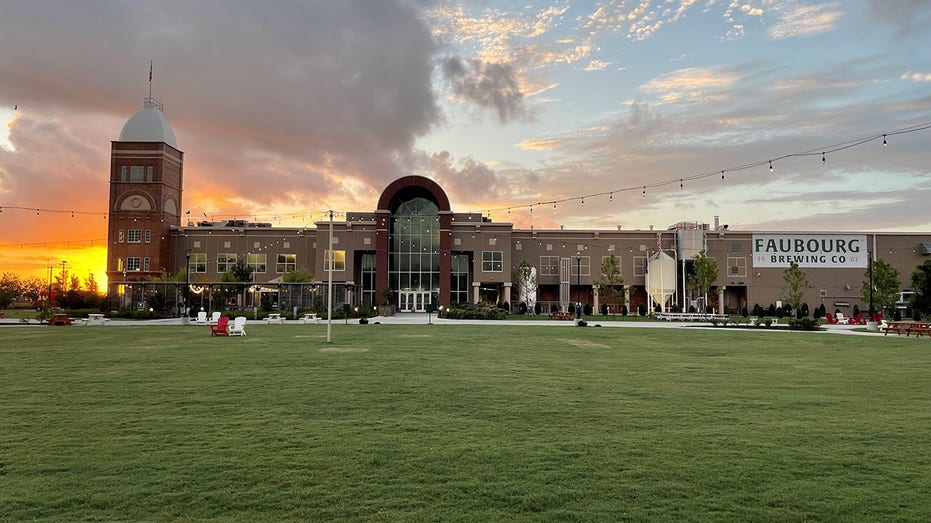 "This allows Mother Nature to take a first go at the filtration process. She naturally cleanses the sky and atmosphere of any impurities as it rains," he said. "The end result is water that is 100 times cleaner (having never touched the ground) before it has even gone through Richard's proprietary treatment process.
"Once the natural cleansing rain threshold has passed, a valve is actuated to begin collecting rain," he added. 
The rain goes through a series of filtration and goes straight into the bottling plant's filler, and then their team packages it with their equipment right there on site, O'Neil said. 
BEER CUSTOMERS REMAIN LOYAL DESPITE RISING PRICES, EXPERT SAYS
After solidifying a deal with Faubourg Brewing Co. last month, Richard's Rainwater essentially doubled its production capacity, according to O'Neil. 
Between the two sites, the company has been able to produce about a million cases on an annual basis.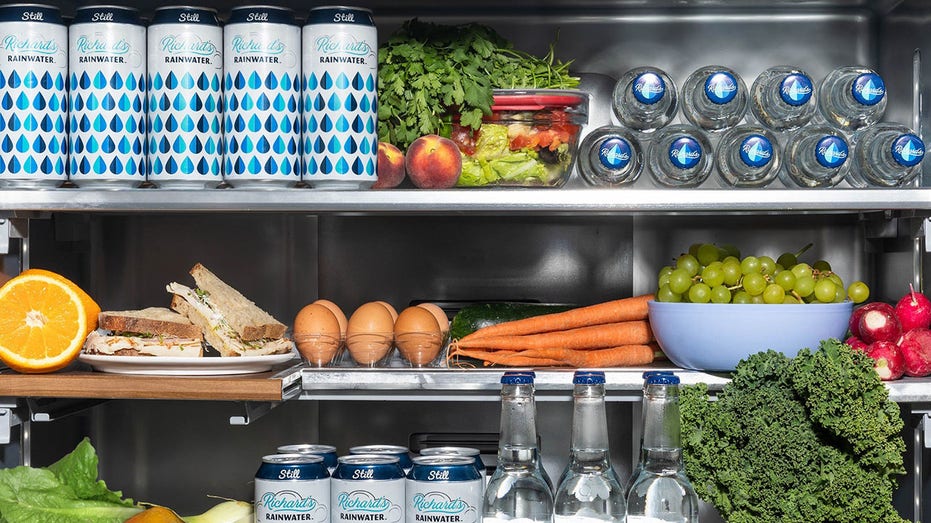 The next step is creating more partnerships with any bottlers in the Southwest and the Pacific Northwest so Richard's Rainwater can expand its reach, according to O'Neil. From there, "we'll fill in the rest of the country as sales demand and as partnerships become more practical," he said. 
Although the company has only partnered with breweries, O'Neil said it is willing to work with anyone capable of putting liquid into aluminum cans or glass bottles.
The more "decentralized the operation becomes, the more we're able to be really thoughtful about where the water goes after it's put into our packaging" he said. 
The bottles of regular and sparkling water have already been distributed to Whole Foods stores nationwide and will soon be in Sprouts stores around the country. The drinks can also be found on the shelves of some Kroger and Albertsons locations, O'Neil said. 
Read the full article here