Thousands mistook a U.S. research balloon for the alleged Chinese spy balloon traversing the U.S., briefly making it the most tracked aircraft in the world. 
FlightRadar24, an aircraft tracking website, had at least 4,000 individuals tracking the movements of the U.S. research balloon, many mistaking it for the infamous Chinese balloon that has dominated news cycles.
The U.S. research balloon, called HBAL617, is owned by South Dakota aeronautics company Aerostar.
CHINA EXPERT SOUNDS ALARM ON SPY BALLOON HOVERING OVER US: 'IT'S VERY DANGEROUS WHAT THEY'RE DOING'
FlightRadar24 published an update to the research balloon's tracking information, writing, "To provide additional clarity about what balloons are and are not visible on Flightradar24, we've updated our database entry for N257TH. N257TH is a standard high altitude research balloon, often released over the U.S. and is not the Chinese balloon."
"Sorry, this is not a Chinese balloon," the tracking information for the U.S. research balloon now states.
CHINA IS A 'CLEAR AND PRESENT DANGER' TO AMERICAN CYBERSECURITY: GOV. TATE REEVES
Pentagon spokesperson Brig. Gen. Pat Ryder said during a briefing Thursday afternoon that the U.S. government had detected a high-altitude surveillance balloon over the continental U.S. The craft has since been confirmed by the People's Republic of China government to be Chinese in origin.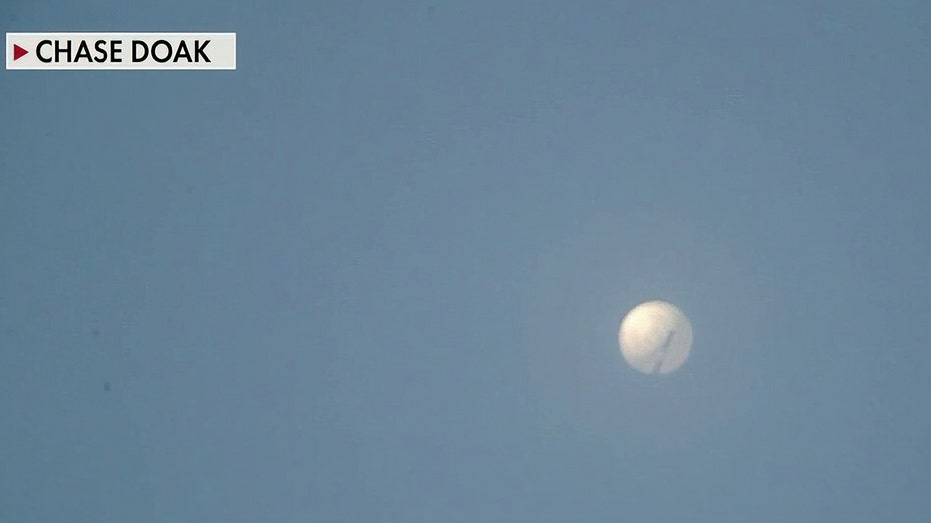 "The United States government has detected and is tracking a high-altitude surveillance balloon that is over the continental United States right now," Ryder said Thursday. "The U.S. government to include NORAD continues to track and monitor it closely. The balloon is currently traveling at an altitude well above commercial air traffic and does not present a military or physical threat to people on the ground."
FOX Business' Kayla Bailey contributed to this report.
Read the full article here