When Jay-Z's Team Roc, the social justice arm of the rap mogul's entertainment company, first filed federal lawsuits in early 2020 on behalf of over 200 prisoners at the Mississippi State Penitentiary in Parchman, the inmates alleged revolting conditions: rat feces, cockroaches and bird droppings contaminating their meals; broken lights, toilets and showers in a "perpetual state of systemic failure"; and a deprivation of medical care that required the self-treatment of wounds.
The accusations were so alarming that the Justice Department's Civil Rights Division launched an investigation around that same time across Mississippi's prison system in the wake of a string of violent deaths, lockdowns and protests outside the state Capitol to "shut it down," referring to Parchman.
But over the past couple of years conditions at the prison seem to have improved substantially — enough so that last week Team Roc agreed to dismiss the claims in its lawsuit against the Mississippi Department of Corrections, signaling that one of Parchman's fiercest critics is now confident that the only maximum security prison for men in the state appears to be turning a new page.
The changes include providing two functioning ambulances at the medical center at Parchman, replacing an outdated van; new stainless-steel showers, toilets and sinks; upgraded heating, air conditioning, ventilation and plumbing systems; recreational activities, such as basketball, flag football and boxing; the replacement of broken tiles and the removal of mold; and the opening of kitchen operations in additional units.
"We are pleased with the changes made to date and the improvements in the day to day lives of the guys' inside," said attorney Jordan Siev, a partner at Reed Smith LLP in New York who is working with Team Roc. "But we're also cognizant of the fact that Parchman has had a long history of lawsuits, improvements and then backsliding conditions."
According to a "stipulation of dismissal" filed in federal court in Mississippi, the suit is being dismissed without prejudice, although Siev said that Team Roc's complaint against the state could be refiled if conditions deteriorate again.
"We're pleased that improvements have been made inside, but we're also not going to take our foot off the gas," Siev added.
As part of an agreement to dismiss the suit, Siev and other legal representatives were given unfettered access last week inside of Parchman with a film crew. They said they plan to share the footage with the Justice Department.
Roc Nation, the entertainment company founded by Jay-Z, whose real name is Shawn Carter, previously shed light on the conditions inside when it released a video on YouTube in 2020 featuring interviews with family members of people who had died across Mississippi prisons and disturbing scenes from within the cells.
In response to an inquiry from NBC News about current conditions, the state Department of Corrections' legal department said Monday that the agency "appreciates the tremendous responsibility of housing individuals sentenced to our care, custody and control, and has always been committed to continuously improving the living conditions of the individuals housed in all of our correctional facilities, including the Mississippi State Penitentiary at Parchman."
The department added, "We have and will continue to make diligent efforts to improve the quality of life for all individuals in the custody of the MDOC and provide them with opportunities to successfully return to their communities. That is our ongoing commitment."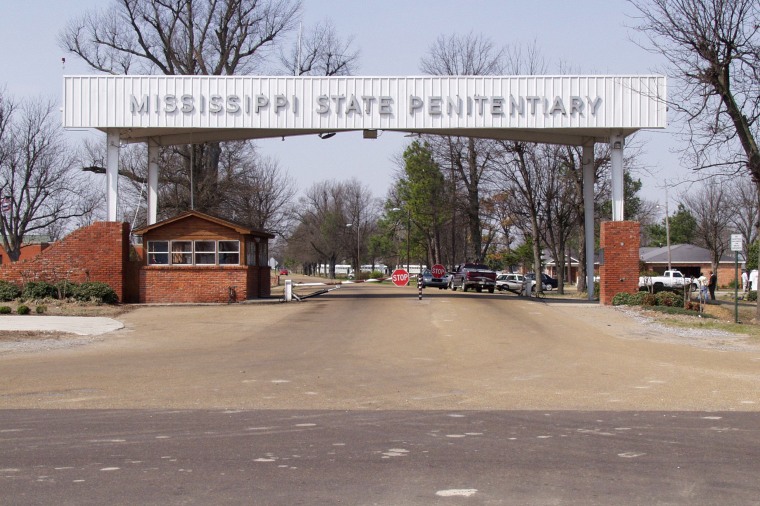 The crisis in state prisons had become so acute that Gov. Tate Reeves, a Republican, announced upon taking office in 2020 that he would close a particular area of the Parchman prison known as Unit 29, which housed about 1,000 inmates and had been plagued by health inspection violations, including inoperable toilets and sinks, missing pillows and mattresses, and no lights.
But that closing never actually happened, and NBC affiliate WLBT in Jackson reported last summer that only half of the buildings that make up Unit 29 were ultimately shuttered, in a section where major rioting had occurred.
"He may have closed where the chaos was, and so that's what we did. It's closed," Department of Corrections Commissioner Burl Cain, who took over the role in June 2020, told the station. "We have renovated showers and some things in the buildings that weren't destroyed in the riot."
Reeves' office did not immediately return requests for comment.
In the wake of the lawsuits filed by Team Roc on behalf of prisoners, a federal judge in July 2020 ordered the Mississippi Department of Corrections to provide to the court a list of all remedial measures taken at Parchman and to share those monthly with the plaintiffs.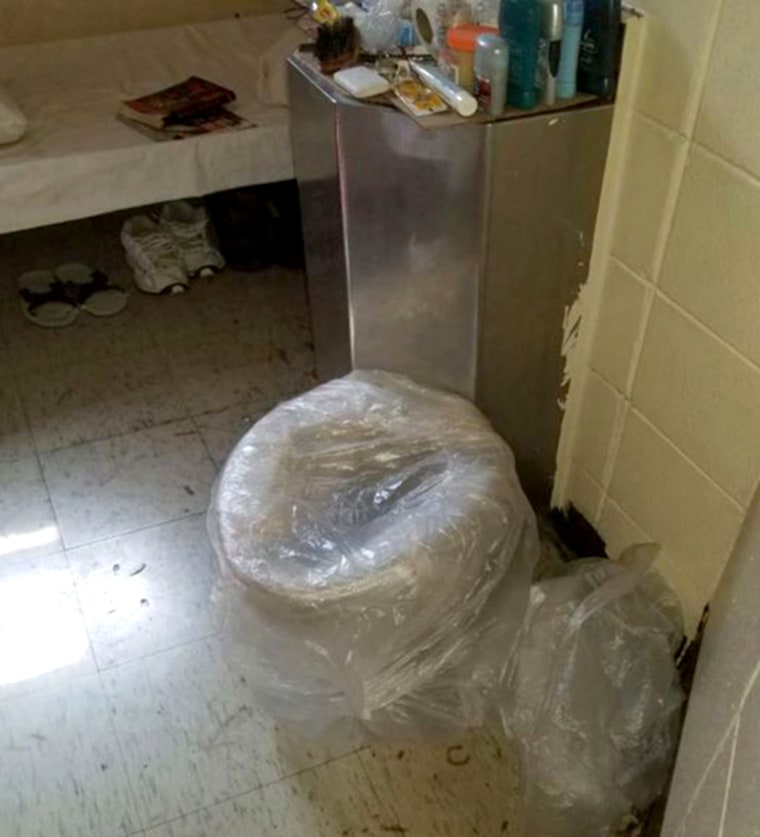 In April 2022, the Justice Department also released the results of its investigation, finding that there was enough reasonable cause to believe conditions at the prison violated inmates' constitutional rights and contributed to a spate of violence stemming from the lack of oversight. Some changes were already in the works under new leadership, the Justice Department said at the time, with cooperation coming from state officials.
The Justice Department did not immediately return a request for further comment.
State Sen. Juan Barnett, the chair of the Senate Corrections Committee — who toured Parchman last year — said Monday that the changes were encouraging. He said he still expects lawmakers to address what makes financial sense for Parchman's future, and whether building a new prison is the best option. But, he added, both Democratic and Republican legislators have been pushing criminal justice reform laws to address easing the prison population in Mississippi, which has one of the highest incarceration rates in the United States.
"Nobody thought that a red state like Mississippi could do that," Barnett said. "But I don't think it's fair that that the new commissioner along with the legislative body can be expected to fix these problems overnight."
However, advocates for the inmates say leaders must continue to be held accountable.
Rapper Yo Gotti, who had joined Jay-Z in writing an open letter to Reeves in 2020 calling for him to take action at Parchman, said Monday that more work is needed at an institution that has grappled with a history of inmate abuses, corruption and racial segregation.
Read the full article here